講師
Veronica Wong (Director , Times Museum Associate / Curator, Public Programmes Dept.)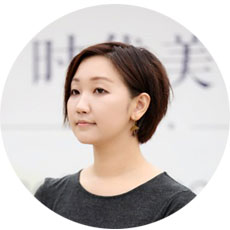 Veronica Wong, currently Associate Director/Head of Public Programmes Dept.at Guangdong Times Museum, received a Master Degree in Visual Culture from University of Westminster, London, UK. Wong curated Plug in! - Times Museum Community Art Festival (2012), Wrong Place, Right Time - Times Museum Community Art Festival (2014), Times Museum Screening Season 2013, etc. Before then, Wong joined the British Council as Arts Officer South China in 2006 and was in charged of planning British artists exhibitions and activities including Aftershock: Contemporary British Art 1990-2006, Get it Louder, Guangzhou Triennial, Shenzhen & Hong Kong Bi-City Biennale of UrbanismArchitecture, etc. The first exhibition Wong curated "What is Art?" was a public education exhibition of Aftershock: Contemporary British Art 1990-2006, co-organized by British Council and Guangdong Museum of Art, collecting art academy students' and audiences' thoughts and creativities towards "What is Art?" and exhibited at a public space the Grandview Mall. She is also an art practitioner of winning 2005 London Sci-Fi Film Festival "What If…?" competition with short film "Silence Is Golden".
ファシリテーター
Naoko Horiuchi (Curator, AIT)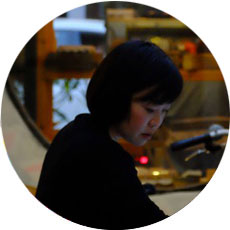 Currently working as a curator, lecturer, and facilitator of Artist in Residence Program at Arts Initiative Tokyo [AIT]. After completing MSc in Contemporary Art and Art Theory at Edinburgh College of Art (ECA) in 2005, worked as an independent curator in Edinburgh. Curated Aiko Miyanaga's one person exhibition 'Tales dedicated to the dark' (2007 / Sleeper Gallery), and was an assistant curator of 'Metronome Think Tank Tokyo in collaboration with Documenta 12 magazines' (2006). At AIT, has curated and coordinated several art projects and Residency Program exhibitions such as 'Divided Against Ourselves' (2013 / YAMAMOTO GENDAI), 'Home Again' (2012 / Hara Museum of Contemporary Art), 'Round' (2011 / hiromiyoshii roppongi), 'Erika Verzutti and Pradeep Mishra '(2010 / Gallery SIDE 2,), and 'Platform Yokohama Seminar and 'After Hours' (2008 / Yokohama).
Shintaro Tokairin (Project Manager, AIT)